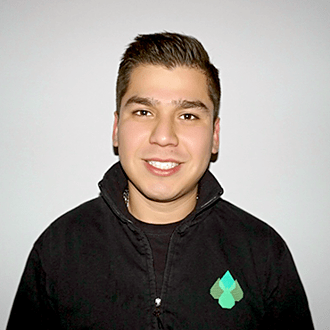 Lee Bonilla
Arbetsledare – Arbetsledning
Lee is my name. Being happy, positive and social is my attitude. 
The most important thing for me is always to have a healthy work environment, Because if we all feel good doing our work, the results will always be better at the end of the day for both us and our custumers.

 always working together but without losing the compass of where we are and always doing the best of the best!
It is a very rewarding experience to be working in NRSE since throughout the time I have worked here I have learned many things both work and personal.
NRSE we are champions, we are warriors and most importantly always with the best attitude.